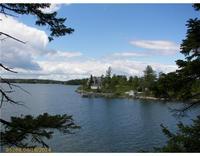 Popular Fox Island Searches
Welcome to Fox Islands, Maine — a true haven for nature lovers and a perfect destination for those seeking a tranquil escape from the hustle and bustle of city life. This remote archipelago, located off the coast of Maine, is comprised of two charming islands — Vinalhaven and North Haven. Whether you are looking for a quiet retreat or to invest in real estate, the Fox Islands have something for everyone.
Vinalhaven Island is known for its stunning natural beauty, pristine beaches, and picturesque harbor. This island is home to more than a thousand residents, and it's a popular summer vacation spot for Mainers and tourists alike. If you are looking to own a piece of this idyllic island, you'll find a variety of real estate options, including cozy cottages, grand oceanfront estates, and waterfront lots. Property prices vary depending on location, size, and style, but you can find affordable homes for sale starting around $150,000.
North Haven Island, on the other hand, is a quieter and more exclusive community, home to fewer than 400 people. Known for its luxury homes and stunning ocean vistas, North Haven attracts high-end buyers looking for privacy and tranquility. The island's real estate market offers a selection of waterfront estates, country homes, and smaller cabins. Prices for properties on North Haven start at around $300,000 and go up to several million dollars for larger estates.
Both islands in the Fox Islands archipelago offer a unique lifestyle that is hard to find anywhere else on the east coast. Whether you're looking for a summer retreat or a permanent home, you'll find a selection of real estate options that puts you right in the heart of this serene and stunning location.