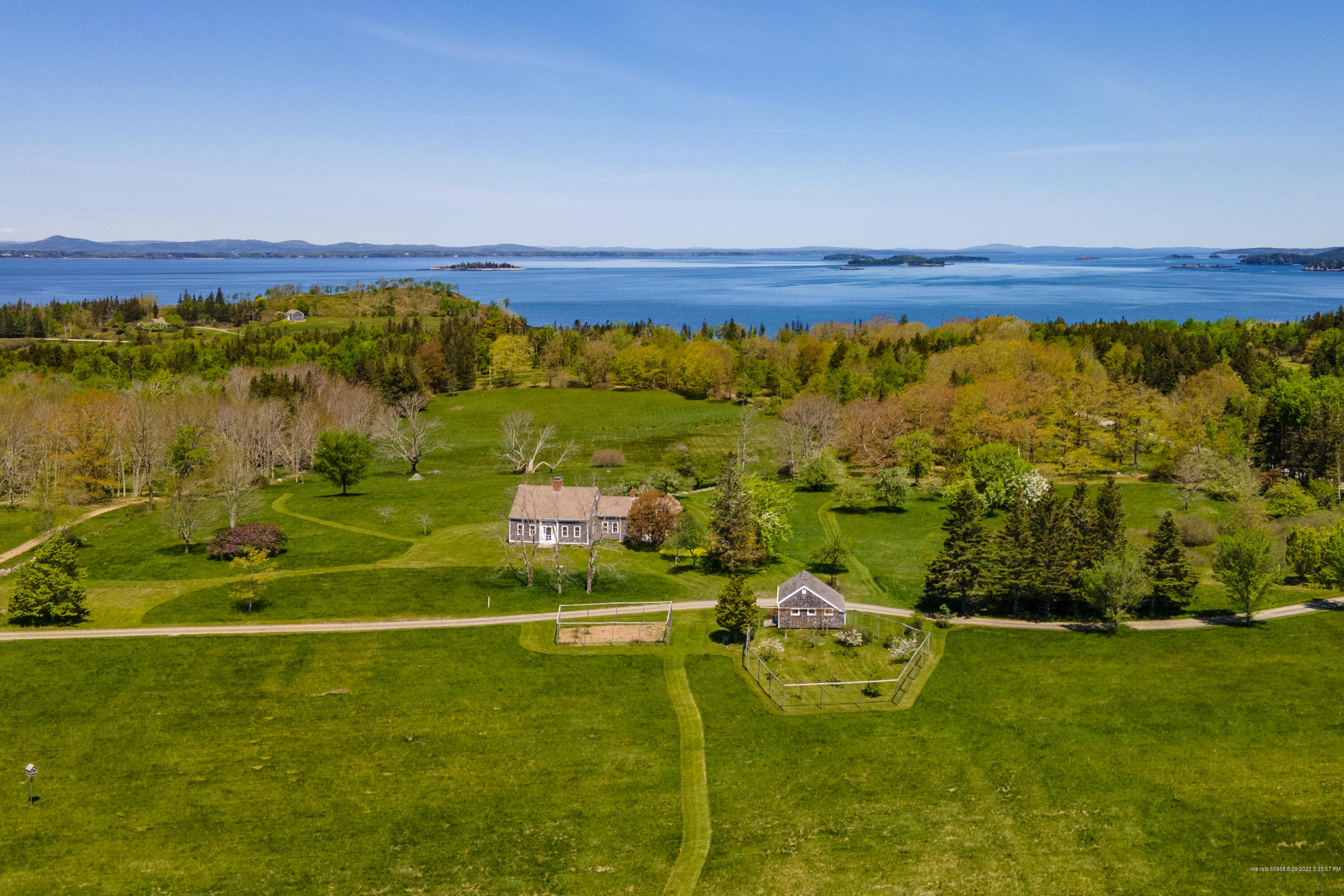 Maine Islands Real Estate
Welcome to the stunning coastal region of Maine, where a collection of beautiful islands awaits your discovery. If you're enchanted by the idea of Maine island living and the allure of secluded coastal retreats, then Maine's islands are sure to captivate your imagination — including the picturesque islands of Vinalhaven and North Haven in Penobscot Bay.
Vinalhaven Island, nestled in the pristine waters of Penobscot Bay, offers a serene and peaceful lifestyle. With its rugged charm, this island invites you to explore its natural wonders and immerse yourself in its rich lobster fishing history. The tight-knit community fosters a sense of belonging, making it an ideal place for those seeking a close connection with neighbors and nature. Close by lies North Haven, a true gem in the midst of Penobscot Bay. With rolling fields and a charming main village, this island exudes tranquility and relaxation. The absence of bustling city life allows residents to unwind and appreciate the simple pleasures of island living. Join the vibrant community and experience the joy of being part of a close-knit island paradise!
If you're up for a unique adventure, set your sights on Monhegan Island. Situated about 10 miles from the mainland, this rocky haven can only be reached by boat. Once there, you'll discover a world untouched by modern distractions. Explore the island's hiking trails, discover hidden artist studios, and revel in the breathtaking coastal views that have inspired countless artists throughout the years.
For a taste of island living close to the mainland, Chebeague Island is an excellent choice. Located in Casco Bay, this island offers a balance between natural beauty and the convenience of nearby amenities. Enjoy a round of golf, bask on beautiful beaches, and retreat to charming cottages that provide the perfect escape from everyday life.
Peaks Island, just a short ferry ride away from bustling Portland, is a popular destination for both residents and visitors. Discover picturesque beaches, explore the island's bike-friendly roads, and immerse yourself in the lively arts scene. Peaks Island offers a unique blend of island living and easy access to mainland amenities.
Maine's islands provide a magical escape from the ordinary, allowing you to embrace a slower pace of life, connect with nature, and become part of welcoming island communities. Whether you're seeking solitude, artistic inspiration, or a strong sense of community, the islands off the coast of Maine offer an enchanting world waiting to be explored.